If you are also one of those that hates getting .NET Exceptions in your own language and actually running Windows 10 in English there is hope.
I recently got this issue on Windows 10 and I had no idea that I had actually installed the 'Danish' language pack. I needed Danish keyboard layout and other stuff, but not the language pack.
From the 'Languages' settings in Windows 10, you can't uninstall a language pack once it's installed. When installing a language you can opt-out from the language pack.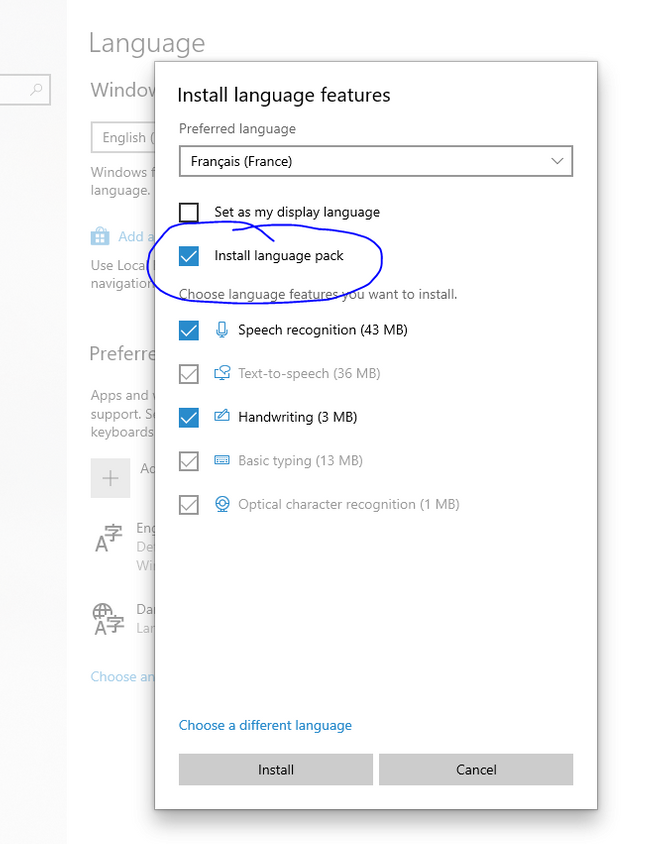 To uninstall a package pack do the following
Press Windows key + R
Type: LPKSETUP
Hit Enter
Click Uninstall display languages
Choose the language then click Next
This was for me a very hidden feature ... but I finally found it ... I'm so happy now. But I wish it would have respected it when also removing it from the "preferred languages" list ... which it did not.